Welcome to the 5 Days of Homeschool... Blog Hop. This week, some of my fellow Homeschool Review Crew Crew Mates and I are taking the time to share different topics related to homeschooling.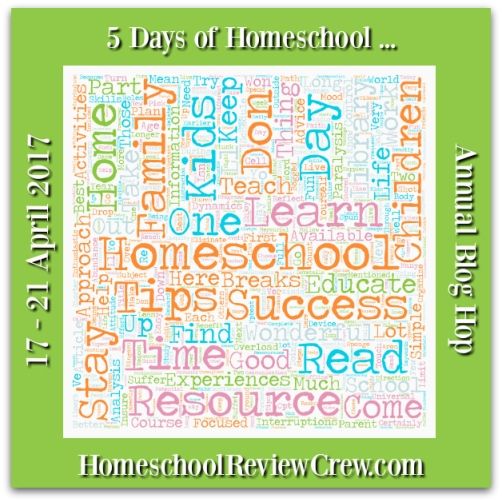 I will be sharing some of the fun things we have been learning about in our studies of Countries and Cultures from around the world. Our first stop is in Mexico.
The children enjoyed getting their pretend passports so they could board Waide Airlines for their first international flight. The airplane was chairs lined up in our living room, and the inflight entertainment was a video about Mexico that I found on YouTube.
When we arrived in Mexico, the children got their passports stamped with a Mexican flag sticker and they exchanged the $10 they had earned for Mexican pesos.
Their first stop was the store to purchase some tortilla chips, salsa and dip to eat during story time.
We spent the next two weeks reading books about Mexico and deserts. During our morning calendar time we sang the days of the week in Spanish and also counted in Spanish. The children even had a coloring sheet to learn the colors.
The following pages are our John 3:16 page and our flag page for Mexico from My Father's World Exploring Countries and Cultures.
These are the books we read. Some are non fiction informational books about Mexico, while others are fiction picture books.
At the end of our stay in Mexico we planned to have a bit of a fiesta. So, we made a pinata. The only thing is, Thanksgiving was coming up, so we made a turkey pinata.
When it came time to do the next layer, I decided to have the children line up to take turns, instead of passing the balloon and flour paste mixture around the table. It was a lot less messy this way.
Here is our finished pinata. Though I have to confess. We didn't finish it for our fiesta. We finished it a few days later for Thanksgiving.
We also followed the instructions in the book titled, A Trip Around the World to make paper flowers to decorate for our fiesta.
We took colorful sheets of tissue paper and cut them in half.
Then we accordion folded the paper.
It was then cut in half again. This will make two flowers.
We snipped small lengths of green chenille stems (pipe cleaners) to help hold the flowers together.
Then we took the sheets of paper and gently separated them, puffing them up at the same time.
For our fiesta, we made simple tacos. See how we used the flowers to decorate for our fiesta?
I found a video of Mexican music on YouTube for us to listen to while we ate.
And that was what we did when we were "visiting" Mexico.
Stay tuned for a look at our trip to Canada, coming up on Tuesday.
I am linking up as a part of this Blog Hop.
Don't miss the other wonderful posts!