And what a week it was. B lessons here, B lessons there. B sure has a lot of opportunities for lessons. This is the first time I have broken the week up into specific days. Let me explain. We started out our week with "Bean Day."
They hunted for beans in The Great Bean Hunt again.
(wish I had a stop watch so I could time them)
Then we "planted" beans in plastic cups filled with wet paper towels. I remember doing this when I was in elementary school.
We checked a few days later and Tabitha said the beans had "hatched."
They also sorted beans and then glued them onto their b's to make some tactile b's. We haven't done this for a while. But it has been hard to find things to use for some letters.
Even our muffin tin had some beans in it.
(I didn't get to post it on Monday because of our 3 day internet problems)
Green Beans
Baked Beans
Jelly Beans
Then we had:
Bananas
Grapes and BBQ chips
Butterfly bread with cream cheese
Lovely Spring
The girls have found it necessary to feed the ants in the dead stump in our back yard. They really liked the sugar and the jelly bean. Not so much the Cheerios or the salt.
And on Wednesday we had:
I had the girls gather all their bears (at least the ones that are not packed away).
Then I set up a bear hunt.
This one is in a cave
This one is by a tree on the other side of the river
This one is by the bush on the other side of the mountain.
I used my own verses for the "Going on a Bear Hunt" chant. The girls had a bit of a problem repeating after me.
We read Baby Bear, Baby Bear, What Do You See? and Brown Bear, Brown Bear, What do you See? by Bill Martin Jr and Eric Carle.
Then we read the book Berlioz the Bear by Jan Brett. This book has beautiful illustrations, no surprise for a Jan Brett book. The bear orchestra is prepared to perform at the gala ball, but suddenly Berlioz's bass is making a buzzing sound. He is so distracted he doesn't notice the hole in the road. The wagon the orchestra members are traveling in gets stuck and the rest of the book shows increasingly larger animals trying to pull the mule up and get the wagon wheel free. It is a small angry bee that finally gets the mule moving.
So Thursday was our "bee" day.
We listened to Flight of the Bumblebee on YouTube. And for our alphabet craft, we made b bees:
The girls drew on the bee's stripes.
And glued on the wings and the stinger
Then they wanted to paint. I thought we were going to paint the stripes on, but couldn't find black paint. So, as I had promised them we would paint, we painted butterflies. We talked about symmetry again.
I then decided I wanted to make some bee bean bags. So we headed down to the thrift shop to find a bright yellow shirt I could cut up. The girls helped me trace oval shapes on the shirt.
Then they gave the bees stripes. They learned it is not as easy to write on material as it is on paper.
Then I cut them out.
We are going to finish these bee beanbags and play a game where we throw them at different bowls, each of which contain a picture of a different kind of bee. Then the girls have to search the room for the matching bee picture. We are using:
bumble bee, carpenter bee, killer bee, mason bee and honey bee.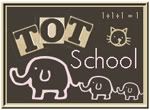 Share It Friday

Also linking to: