Unit 4- Aa Apple
Words to Remember: If I stay in Jesus, I will have much fruit
We finished our Aa-Apple Unit a while ago, and I never published it. Oops. Since finishing the Apple unit we have done the Nn-Nest Unit, which I hope to blog about soon and we have spent time reviewing SchoolhouseTeachers.com and incorporating it into not only our homeschool, but into our MFW curriculum as well.
So, even though this is old news, I still wanted to share what we did. It seems I started this post while I had my nasty cold, that could explain things. So, I am going to leave this post as is and just share.
It has been really hard for me to get my school time posts out on time. I still need to get my Ll: Leaf post out (that was Unit 3), but I didn't want to get further behind, so I thought I would go ahead and share what we worked on for the past 2 weeks. We are going to conclude Aa Apple this week as we are not quite done. Hoping I feel good enough to have lesson time this week. I am having a really hard time shaking this nasty cold. If you are so inclined, I would appreciate any prayers.
I am trying to find the best way to organize our days. I love the idea of having our "lesson time" with our Pledges, calendar and songs, but we are having a hard time fitting it in with the baby. I realized last week that I can homeschool without making it look like a miniature preschool, so while I fed the baby the girls sat at my feet in the living room and we sort of still did the same things, but made it work for us. Worksheet time at nap time hasn't been working so well. I am just so glad I do not have to be "official" here in Pa until Tabitha is 8. I just don't want her to fall behind in what she has been doing.
Anyhow, this is what we did get accomplished.
The girls colored and cut out their Aa pictures and we put Aa picture cards on our poster. Then they did their Aa handwriting page.
Tabitha's
Amelia's
Hannah's
And we made apple trees. We made the trunk and branches by tracing their arms. They glued those onto some green leaves.
I know they do not look like apple trees yet. These are our Fruit of the Spirit Apple Trees. As the girls display the fruit of the Spirit in their lives (Love, Joy, Peace, Kindness, Goodness, Faithfulness, Gentleness and Self-Control) they will be given an apple with that attribute written on it to glue to their tree. I actually took two ideas from the teacher manual and made them one project.
We did continue the next week with some more MFW worksheets.
Handwriting
Hannah's Letter of the Week picture sheet.
Sound discrimination
Testing raw apples to see if we can make them into applesauce.
Nope, not even daddy can smoosh raw apples into applesauce. So we added some water and cooked it up. We didn't even need to add any sugar, it was delicious.
And we made apple print wrapping paper.
We talked about horizontal and vertical.
Another MFW worksheet. They had to match the correct pictures with their labels on the graph for this math worksheet. Red or yellow apples, 1 or 4 apples.
And we made a little apple craft.
And we finished off with two more recipes.
And we made an apple pie to go with our Thanksgiving dinner. We had already finished our Aa lessons, but we had planned to make the pie for the holiday because we had already baked/cooked so much with this unit. So much you can do with apples.
I am linking to: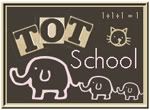 And a couple of new linkies: