First we worked on a M handwriting page.
I helped Hannah find the "M"s and write a couple, then she scribbled.
I had seen this idea on another blog and expanded it a bit.
I printed out a picture of the moon. Then I had the girls place Cheerios on the craters. (Continuing our lessons from last week on what the moon is made of and what is found there.)
I told them to make sure they put more Cheerios where there were more craters.
After they were done I allowed them to eat those Cheerios. A few days later we revisited the moon crater project. I had them cut out the moon and glue it on black paper and add star stickers.
Then they were to glue on the Cheerios to make it an art project instead of just an activity.
They had to make a face in the moon first.
Then they glued the Cheerios on in the same manner as the other day, putting more where there were more craters.
Tabitha, Amelia, Hannah
From top to bottom: Tabitha, Amelia, Hannah:
I knew I was going to do moon phases Oreo's. I had found this idea quite a while ago and have seen it several places since, so I am not sure who the credit belongs to for thinking up this idea, but it was fun!
I made the actual moon phases.
Then I had the girls place paper strips with the names of the phases by the correct Oreo half.
Then we ate the Oreo's.
We then shared them with our neighbors to be "lights" in our small part of the world, reflecting Jesus' light and love as the moon reflects the Sun's light.
Hannah moved her mini bottle of Crayola water to add her cup of Cheerios from when they were putting craters on the moon. Works for me, they are mini O's aren't they?
The older girls also completed a few of their worksheets while Hannah napped (We aren't getting them all done, but I figured we can take a day here and there to catch up unfinished worksheets and it will be a way to review what we have done so far.)
Handwriting:
Sound discrimination:
Math:
These sheets are included in the student sheets from My Father's World.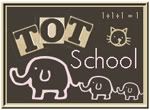 And a couple of new linkies: