Time for some fun blog hopping. Here are the Tuesday Blog Hops I have found. Won't you join us and make some new friends.
Later today I will be posting Tiny Talk Tuesday. Hope you can stop in for a look.
I also host Words of Wisdom Wednesday and Breakfast for Dinner Thursday. (These buttons are on my sidebar if you would like to check them out.) On Wednesday I will be posting my Wordless Wednesday photos. And the weekend will bring our school time wrap up.
Looking forward to visiting some new blogs.
And for some fun: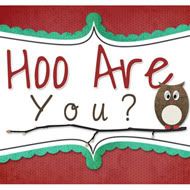 Questions will be up at Night Owl Crafting and I will post my answers here ASAP. Head on over to join the fun!