Hopping with Spotlight Saturday.
Here is a great hop I found, with a twist. Head on over to link up your own blog and one you would like to spotlight.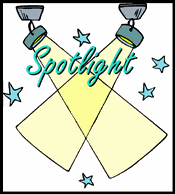 Hoping to make some new friends this weekend.
Would love if you could vote for me on Picket Fence Blogs and Circle of Moms Top 25 Homeschooling Blogs. The links for both are on the top of my sidebar. I also have a g
iveaway going on right now
.