Time for some fun blog hopping. Here are the Monday Blog Hops I have found. Won't you join us and make some new friends.
If you have a chance, I invite you to check out this week's Menu Plan and our Muffin Tin Monday. And while you are here would you mind voting for me over at
Circle of Moms
(you just have to click on the voting circle by my blog listing) and over at Picket Fence Blogs (the button is on my sidebar)
I also host
Words of Wisdom Wednesday
and
Breakfast for Dinner Thursday
.
And I co-host Tuesday's Giveaway Link Up with Purple Froggie Clay Stuff and Classified:Mom, head on over to link up your giveaways. Finally, on Wednesday I co-host Show Off Your Crafty Side Blog Hop with Purple Froggie Clay Stuff.
Looking forward to visiting some new blogs.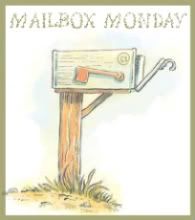 Making Friends Monday!