I was given the awesome opportunity to review the new release Groove Kid Nation: Music in Motion.
Groove Kid Nation
Music in Motion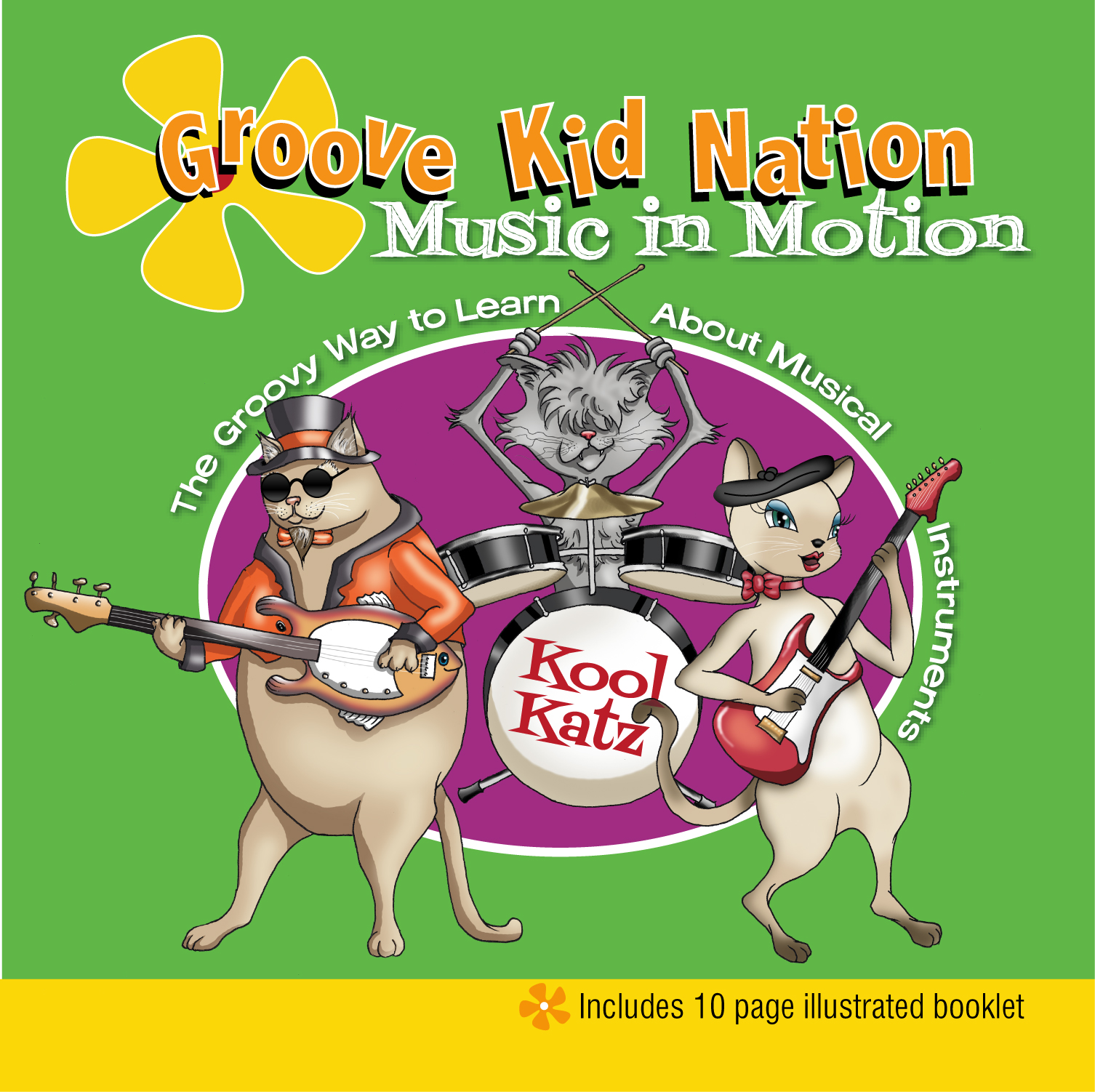 Interactive Funky Family CD gets Kids Moving and Grooving while learning about musical concepts
(here is a little bit about the cd from the press release)
National retail release: September 20, 2011
SRP: $15.98
Los Angeles -- Rodney Lee (professional musician and father of a 3-year-old) would like nothing more than to conduct a musical experiment on all children under the age of 5. His hypothesis: We can improve the way in which kids learn about music by introducing the real sounds of various instruments in the same way that we teach them about animals -- simply by viewing and hearing the instruments over and over in a fun way.
"Let's leapfrog over the cheesy imitations of blips and bleeps emanating from most toys and jump to the real thing," says Lee. "After all, children learn to speak by listening to their parents talk over and over. Shouldn't they learn the language of music in the same way?" And what better time to test his theory than in those highly formative years from age 0 to 5 when our children's brains are making the most connections?
Enter Groove Kid Nation, the children's music label and website founded by Rodney Lee whose goal is to provide parents with the tools to fulfill his grand experiment. And to that end, Groove Kid Nation is proud to announce its second release, Music in Motion. The CD continues off of the success of the critically acclaimed first release, The Wheels on the Bus, which received a coveted 2011 Parent's Choice Silver Honor Award. This time around, Lee and his team of top L.A. musicians recorded an album designed to get children moving to the beat while simultaneously learning about musical concepts and instruments. Through groovy soul tracks, this mostly original set draws kids into the action with specific instructions on what to do from funny dances, to playing air guitar, to responding to musical cues, to simply nodding their heads to the beat. An entirely new band of feline characters known as the Kool Katz guide the fun, and the enclosed 10-page booklet features colorful illustrations of each Kool Kat playing their own instrument.
The importance of music in early childhood development is well documented, and Music in Motion is the next step in the Groove Kid Nation series which tracks Lee's efforts to create age appropriate music educational tools for his son.
"Even though I am a professional keyboard player, I still found it difficult to introduce my son to other instruments like the trumpet, saxophone, and trombone in a way that was fun for a toddler," Lee says. "Groove Kid Nation is a focused way to bring the concert experience home, and I designed it so that even parents with no musical ability can easily present the material to their children. It's as easy as playing the CD for your children while driving around town!"
In addition, the growing website
GrooveKidNation.com
offers further resources for parents and children via videos, games, articles, free coloring book downloads, and even a "Buyer's Guide to the Best Musical Instruments for Kids Under Age 5."
Ten percent of the wholesale price of
Music in Motion
will be donated to CARE, a leading humanitarian organization fighting poverty (
www.care.org
).
________________________________________________________
Here is what we think of this CD
I love Rodney Lee's hypothesis, and this CD is definitely a great way to teach your child about music and musical instruments. I'm all for reality in teaching the children.
I have to say, my girls love this CD with its funky kids songs. When we first received it we played it in the car. They wanted to listen to it over and over again. Then when I brought it into the house they wanted to listen to it even more, while we were eating, while they were doing lessons, when we had a chance to dance to it, etc. There is a song on here called the Four Little Kittens and they absolutely love it. It is sort of like the Five Little Monkeys who jump on the bed, except these kittens are on stage and they fall off one by one injuring their hands so they can't play their instruments. So one by one we lose the instruments from the music. It really helps to focus on which sound comes from which instrument. I think that might be my favorite song as well.
They have some great resources on their website. We listened to individual instruments on the
Instruments page
. We were able to download a coloring book of the great pictures that are shared in the booklet which was included with the CD. The girls have enjoyed painting with water colors while listening to the CD.
Tabitha is insisting on painting the characters as close to the original pictures as possible now.
Here are some of their completed pages (we are going to make them into a book when they are done).
I love how this CD is so interactive. In the following pictures the girls are following the directions in the song Go Kat Go! and heading to the right if Thelonius plays a high note and to the left if he plays a low note on the piano. We also used the opportunity to play high and low notes on the piano.
There was also the opportunity to focus on fast and slow while Jasmine played on the flute. Even when I play this CD during the day they will run in for these two songs to follow along.
I love the musical lessons in this CD and the girls love the music and the songs.
I am so thankful I was given an opportunity to review this CD.
I received one or more of the products mentioned above for free using
Tomoson.com
. Regardless, I only recommend products or services I use personally and believe will be good for my readers.