When I decided to follow the baker's journey around the world in the book
How to Make an Apple Pie and See the World
, I realized I would have a bit of trouble. First our Baker traveled to Italy, no problem FIAR has a book in the Vol 1 manual-
Papa Piccolo.
Then our baker headed to France. Also, no problem-
Madeline
. However, then our baker traveled to Sri Lanka to get cinnamon from the bark of the karundu tree. Ummm, not so easy. There are no books in the FIAR manual set in Sri Lanka. So I decided to pick a book about the rainforest, as it was mentioned that the kurundu tree was in the rain forest. We had read the book
The Great Kapok Tree
by Lynne Cherry when we were doing our
jungle unit with the letter J
back in August. I really enjoyed the book, the illustrations are so detailed and the message is great. So, we have been doing some rainforest learning this week along with the book.
We learned where the rainforests are:
This is Amelia's, it isn't quite accurate. But we had fun looking on the map in the book and trying to locate the same area on our map.
And we talked about speech tags, that characters in the books don't always just "say" they "whisper," "squawk" and "murmur" to name a few. Each animal in the book approached the sleeping man in a different way and spoke differently.
As we read the book the girls found the correct word to match up with the picture of the animal.
We are also in the middle of making a Rain Forest Tree Pinata.
A book that we have been enjoying along with The Great Kapok Tree is
This is such a sweet little board book with lift the flaps. Unlike traditional lift a flap books the flap is not a small little flap in the middle of the page that you have to dig at to raise. The page actually folds out so the children can see the different animals that Toucan is saying hi to in the rainforest.
I am linking up to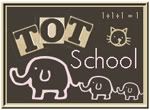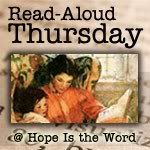 Also linking to: