Every once in a while I get the urge to go blog hopping. I have realized that some of the blog hops that I have on my blog hop page are no longer active. I am going to try to figure out which ones need to be purged and add some new ones. Here are the blog hops I have found:

Here is a new one and it includes a Giveaway Linky below the blog hop linky!!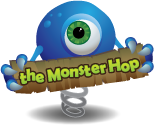 I'll come back and edit this if I find more.
While you are here I would love if you would check out my current giveaway.
My Memories Suite Digital Scrapbook Software ends 9/24