Scavenger Hunt Sunday items: Low Key, Monochromatic/Analogous Color, Circle, Scarf and Phone
Monochromatic/Analogous
I was having fun with this when I realized what it was I was supposed to be photographing. Not sure if the second one counts as it is white, but I like it.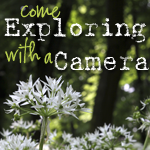 Circle
As it was suggested to take a self portrait and I wanted to use our basket ball hoops this is what I came up with.
Before I realized that a self portrait was suggested I planned on taking a shot of the two basket ball hoops. Also showing that the previous photo was taken through a kiddie hoop, not the big one. Glad we didn't get rid of the big one like hubby wanted to recently.
Scarf
Tabitha informed me that the bandanna was NOT a scarf, but I still wanted a shot with her wearing it. Here they are watching our apple pie bake.
And here is the real scarf, hanging out on my coat that I am NOT looking forward to having to wear.
Typical sight, phone hanging out being charged. So, can the first shot of the phone be considered low key. I wasn't sure, so I didn't label it as such. Anyone with photography knowledge, I would appreciate some feedback.