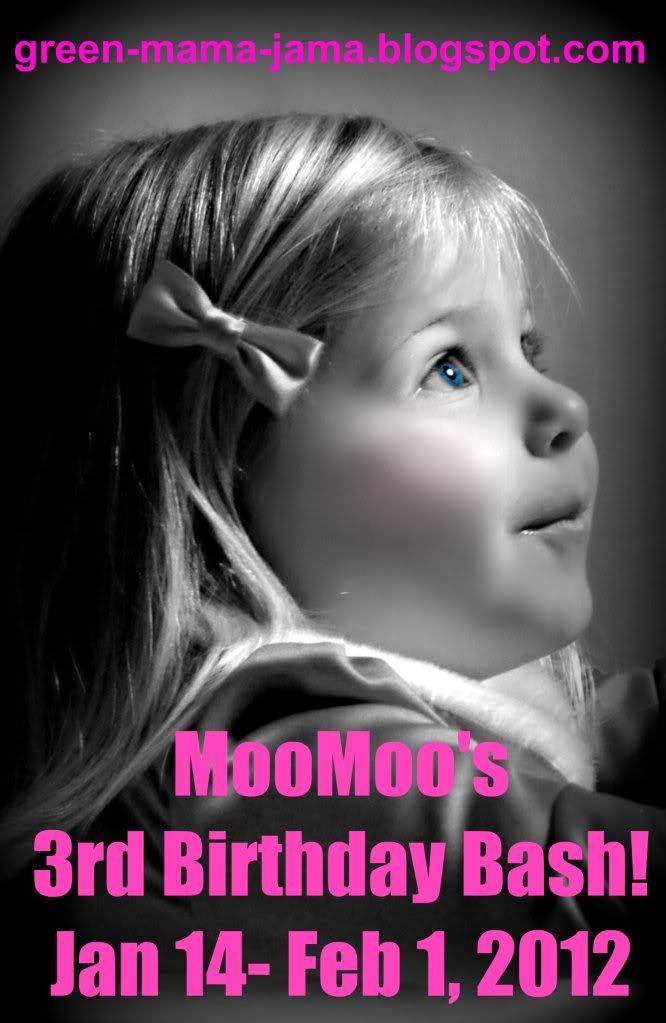 MooMoo's 3rd Birthday Bash is heading toward it's ending. I can't believe I have neglected getting these posts up. You still have a chance to head on over to enter these giveaways.
Do you like to serve your children healthy snacks? Head on over and check out
Green Mam-a Jam-a's
giveaway for Giddy Dip'ems.
They are healthy and made with whole grain and they are all natural.
Giveaway ends in a couple of hours, so sorry. Hurry over for your chance to win.