As a part of MooMoo's 3rd Birthday Bash Green Mam-a Jam-a has quite a few great reviews and giveaways.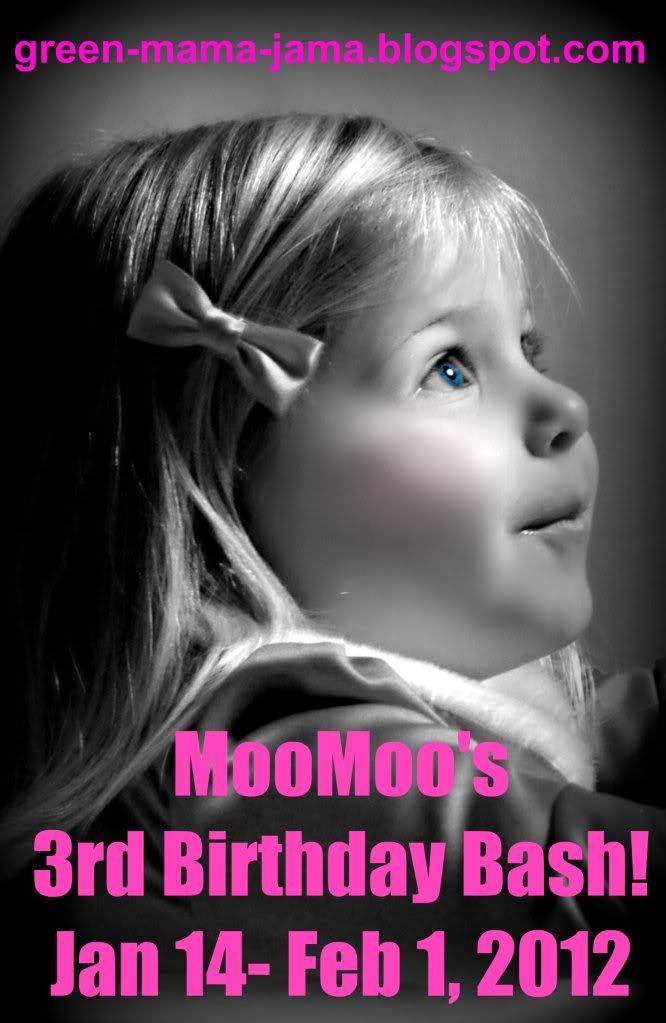 One of the products is the ZipBin PlayMat from
Neat-Oh
!
It's a play mat and storage bin all in one. There are many different styles to choose from, and the winner of this giveaway will receive their choice of Zipbin Play Mat. Personally, I am not sure if my girls would prefer a princess or a farm ZipBin.
Head on over to
Green Mam-a Jam-a
to check out this giveaway for yourself. And while you are there check out all the other reviews and giveaways she has posted for MooMoo's 3rd Birthday Bash. It's awesome and it runs through Feb 1st.