Scavenger Hunt Sunday items: Less is More, Holiday Lights, Ornaments, Cup of Cheer and Nativity
Less is More
I wasn't exactly sure to do with this one. Then I decided a tree with less leaves was showing more branches.
This house in a nearby town has it set up so their lights are in sync with the music from a local radio station from 5pm to 10pm. It is actually quite beautiful. Unfortunately, my camera batteries were not charged sufficiently to get a video.
We went Christmas caroling last night at a nursing home and these huge ornaments hung from the ceiling. I thought they were cool.
This is a mug my daughter got to give her friend for Christmas. I assume it will bring her friend some Christmas cheer.
Umm...well, my nativity is still in the box. We will be getting it out, probably this week, because we put up a piece or two at a time when we read the Christmas story. I was hoping to find a outdoor scene to photograph, but no luck.
Here is our nativity that I shared last week though: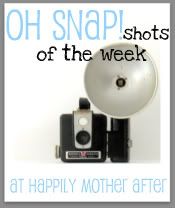 And my favorite shots of the week show Hannah opening the Christmas book on her day of the countdown til Christmas. I just love the look of anticipation:
Opening the present:
And the first thing she did was open the book and "read" it.
Then we had a special time reading it.
Also linking to
Hosted by Cecily and Lolli