Welcome to our Blogshare...
I am thrilled to be able to share so many great posts this month in anticipation of Christmas with the 25 Days of Christmas Blogshare.
Today's post is brought to you by Lori at
Bleak 2 Unique
Gather 'round, grab a chair and join me in making a wonderful Christmas memory...A Christmas ornament that can be made to fit any style or decor using almost any family treasure.
Our family has been making our heirloom ornaments for over 50 years, and now I would like to share a tutorial so you can make your own family heirloom for Christmas! ( Mouse over image below)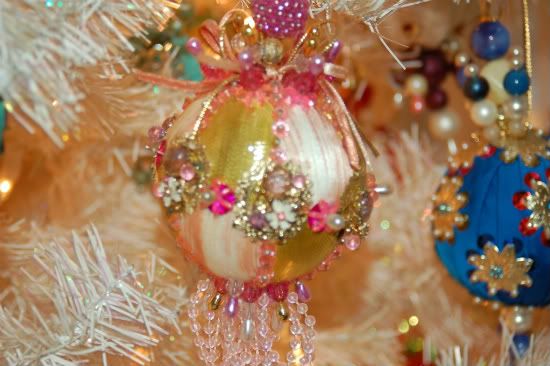 A Sample of what you can do!