We have officially put aside our My Father's World Kindergarten curriculum until the middle of August when we will again start back up. We are taking the summer to relax and do some fun activities. Of course, we are always learning. A couple of weeks ago
I mentioned
that we were going to be participating in some fun swapping adventures through the Facebook group, Homeschool Swapping Adventures to help learn a little bit about the different states. We have since sent out and received our June postcards and are working on our July postcards.
These are the postcards we sent.
These are the postcards we have received so far.
Here the girls are coloring in the corresponding states on their USA maps.
In addition, we finally got our Flat Travelers sent out to their host family. We are eagerly awaiting the travelers we are going to host.
I made little name tags for them. I just attached them with some tape.
I included a journal for the host family to fill out and we slid them into the envelope.
Off they go to Tennessee.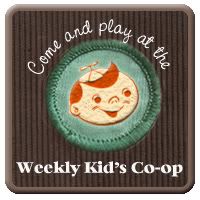 And a couple of new linkies: