Welcome back to the 5 Days of Homeschool... Blog Hop. In case you haven't heard, this is the week my fellow Homeschool Review Crew Crew Mates and I are taking the time to share different topics related to homeschooling.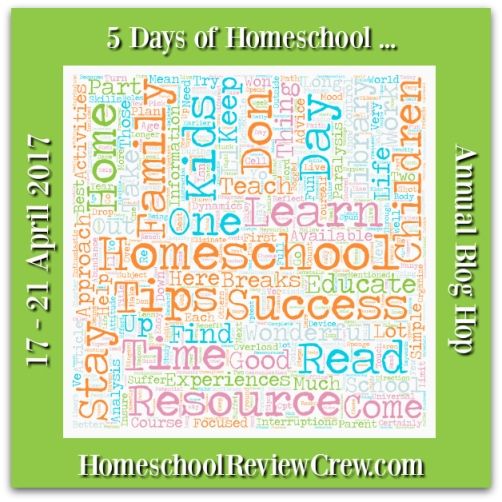 I have been sharing some of the fun things we have been learning about in our studies of Countries and Cultures from around the world. On our last stop I talked about France. Today I will share what we did while we were in Germany.
I learned that Germans enjoy their afternoon coffee time, or Kaffeezeit. So, I purchased some little streusel cakes and strudels to serve to the children at our coffee table a few times during our stay in Germany.
As I mentioned in the previous posts, most of our knowledge about the country came from the books we read:
In the Favorite Fairy Tales Told in Germany, we read only one story, Rapunzel.
With the Colors of Germany, Countries of the World: Germany, and Country Topics: Germany, we read a page or two a day.
I wanted to read a lot of different fairy tales during our stay in Germany, as so many of these beloved tales come from Germany.
We then were able to watch the movies. We watched the Disney versions of:
Snow White and the Seven Dwarfs
Cinderella (live action version)
Tangled
We didn't watch the Princess and the Frog, seeing as it is set in the United States and doesn't really follow the original story.
In my post on Norway, I mentioned our use of ArtAchieve, and how it is working so nicely with these studies on countries and cultures. There is a art project for Germany as well, The Nutcracker.
No, these are not complete. I didn't share the completed projects for the Swedish Dala Horse either. I thought I should keep the completed project pictures for the review that will be posting at the beginning of May.
Another fun craft we did was Framed Pressed Flowers. We learned, in the Global Art book, that "Germany has a long history of creating beautiful artwork with flowers." We decided to use the flowers from the baby shower we threw for our newest granddaughter. I figured it would be a lovely way to preserve the memories.
We didn't really do a End of Visit feast for Germany, though I vaguely remember making a recipe from my Trim Healthy Mama Cookbook called Saus and Cabb Skillet. The children also remember making Potato Cakes to go with the Saus and Cabb Skillet, however, I'm not finding any pictures, which is really weird as I always take pictures of my meals. I guess if I find them, I will update the post.
As with our stay in other countries, we learned some of the language. During calendar time we said the days of the week and counted in German. We learned some common phrases and the colors.
We sang/listened to the following song with our WeeSing Around the World CD:
And that was what we did when we were "visiting" Germany.
I did want to mention that for all of the different countries we have learned about, we have had geography lessons. We look at the big world map, our little placemat-sized world map, and the globe, to find the countries on the map, plus the bordering countries and bodies of water. We also learn facts about all these countries using the following books:
Classroom Atlas
Children's Atlas of God's World
A Trip Around the World
and
Another Trip Around the World
I hope you have enjoyed this little look into our studies of different countries and cultures.
I am going to try very hard to post about each country we have yet to visit as a "Week in Review" post, though they will be posted every other week, as we are in each country for two weeks.
I am linking up as a part of this Blog Hop.
Don't miss the other wonderful posts!