Welcome back to the 5 Days of Homeschool... Blog Hop. In case you haven't heard, this is the week my fellow Homeschool Review Crew Crew Mates and I are taking the time to share different topics related to homeschooling.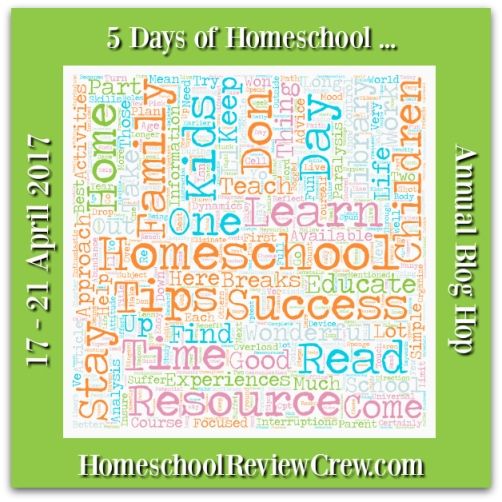 I will be sharing some of the fun things we have been learning about in our studies of Countries and Cultures from around the world. Our third stop was Brazil, but we didn't really do any projects, so I decided to move on to our next stop: Norway.
After our stay in South America, we traveled across the ocean to Norway in Europe. I didn't have a snack for them as I had for Mexico and Canada, but I did make them a special lunch. They really enjoyed the open faced sandwiches I prepared. I was even able to make myself some on my Wasa crackers.
These are supposed to be made on thicker, crustier bread, but we couldn't find any. The children enjoyed them just the way they were.
Again, most of our knowledge about Norway came from the books we read:
Our chapter book read-aloud was Snow Treasure.
We actually had two art projects we worked on while we were in Norway. The first was the Lapland Felt Square.
The second was the Rosemaling on a Cardboard Chest.
I printed out examples of Rosemaling for them to attempt to duplicate.
When they were comfortable, they drew them onto the boxes and colored them. I tried having them use markers, thinking it would be easier than paint. Unfortunately I was wrong.
So, the next day we used paint the way we were supposed to.
When I was looking for pictures of Rosemaling, I discovered that one of our favorite movies takes place in Norway and there is actually a lot of Rosemaling on the clothes and the doors and such. I am referring to Disney's Frozen. This was quite the revelation. We also should have been clued in because of the prominence of the fjord in the movie, because there are many fjords in Norway.
The children took turns pouring ingredients into the pot.
And they took turns stirring.
While the rice pudding cooked, I started the Norwegian Meatballs.
Oh, and we had to keep adding milk into the pudding.
While the meatballs baked in the oven, I cooked the boiled potatoes and peas.
Though not from Norway, this art project that we did is from a Scandinavian country: Sweden. We actually completed this after we had left Norway, as we gained access to ArtAchieve a little late, but I wanted to mention it here. We are reviewing Level II of ArtAchieve as a review product from the Homeschool Review Crew. There are quite a few projects that go with the countries we are traveling to this year. Here is a little look at the Swedish Dala Horses we made. The review will be going live at the beginning of May, and then you can see all the other artwork we have been creating.
We also listened to Grieg's Greatest Hits and Piano Concerto in A minor by Robert Schumann
In addition to Frozen, which I mentioned above, we also watched Heidi.
During calendar time we learned the Norwegian words for the days of the week and counted in Norwegian.
And that was what we did when we were "visiting" Norway.
Stay tuned for a look at our trip to France, coming up tomorrow.
I am linking up as a part of this Blog Hop.
Don't miss the other wonderful posts!