As we hadn't done much last week I decided not to post. I had just found out we are pregnant again, expecting in February, and I have not had a lot of energy. We had our
Patriotic Stars and Stripes Muffin Tin
:
Then we made the first part of our American flag picture.
1/2 sheet white construction paper
blue rectangle
1/2 inch red construction paper strips
I laid down lines of glue one at a time and had them put their own strips on. Then I put the glue on the paper for the blue rectangle.
Then I made little pen marks where the stars are to go and the girls made white finger prints.
Steven helped Hannah.
I didn't really want to deal with the paint with Hannah, so I let her color with chalk.
Then I thought it would be cool to put the flags over the top of the fireworks.
Now, onto the rest of this week.
Even Hannah had a muffin tin again, I just chopped her foods up.
Then the girls spent some time on puzzles. I had found this Strawberry Shortcake puzzle at the thrift shop, but was sure Tabitha wasn't ready for it because it has 63 pieces in it. She found it and started putting it together.
While she was doing that puzzle, daddy was helping Amelia with the Alphabet Train Puzzle.
Then Tabitha helped sing the alphabet.
Then daddy helped Tabitha finish her puzzle. She had done quite a bit more by herself or with some hints from me, but the big strawberry house was a bit much for her.
I found this Cheerios book at the thrift shop and thought I could keep Hannah busy a bit while we did lessons by having her put Cheerios in the holes (and eating them of course).
I found some U worksheets in my folder that I hadn't used last year. They filled in the u in each word, read the word, drew lines to the correct picture and then colored them.
They needed some help thinking of another word, so daddy came over and gave them a "hug."
Then we did the same thing with "un." Then we needed a break.
I had the girls color umbrella pictures.
Tabitha likes making patterns.
Hannah insisted on turning her paper upside down.
Then we made our own umbrella pictures. I had them cut out umbrellas.
Then we glued them on blue paper and painted on gray clouds.
Tabitha insisted on drawing some people under her umbrella.
Then we put drops of glue on the paper (after the paint had dried)
Two books we enjoyed with our U lessons were
and
This was a great beginning science book in the Let's Read and Find Out Science series. The book discusses how the sun shines on the earth, but it can't shine through objects so it makes a shadow. I love the different ideas, that are given in prose form, for demonstrating shadows. I took the girls into the bathroom with my little reading light and we made shadows on the wall, showing how the shadow gets smaller as the object gets further away from the light.
Of course we had to make some hand shadows. The book has some I would like to try along with some other activities we didn't get to yet.
Tabitha has been taking us into the bathroom at different times since to teach us about shadows.
We also measured our shadows at different times of the day, seeing not only how they changed in size, but in direction.
This was all in relation to our Interlock lessons this week. We talked about how God made light on day one and that it causes shadows and also reflects.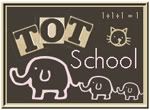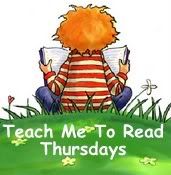 Smart Summer Challenge
Also linking to:
No Ordinary Blog Hop