It has been a while since I posted a Week in Review post. We have been slowly working through our My Father's World Curriculum. We have finished Weeks 10-15 with MFW.
Our focus for the weeks of November 3rd and Nov 10th:
We have been continuing to start our day with story time, we have also added exercise in with the Jammin' Gym from Educational Insights. I will be writing my review for it shortly and there will be a giveaway.
In addition to the book the leader of the day chooses, I have been reading books about stars or planets. We read
Another Day in the Milky Way
by David Milgrim,
The Magic School Bus: Lost in the Solar System
by Joanna Cole,
True or False: Planets
by Melvin and Gilda Berger,

Stars! Stars! Stars!
by Bob Barner,
The Big Dipper
by Franklyn M. Branley, and
Our Stars
by Anne Rockwell. We have also been reading from the book, Purposeful Design. You can check out my review of Purposeful Design
here
. I loved that we were able to review this book at just the time we started talking about Creation with My Father's World.
We have been learning the names of the books of the Bible and have made our way to Nehemiah. The older girls are doing a great job learning to recite them in order. We have been making little cardstock strips of the names of the books. Each day the children work on putting them in order.
The older girls have also started coloring their timeline pictures. So far they have coloring Adam and Eve, plus Cain and Abel.
I made two different muffin tins recently to go with the Bible stories.
The children helped to make Chocolate Snakes for their Garden of Eden muffin tins.
The pretzel and broccoli tree is in the midst of the garden where the children found good things to eat, grapes, carrots and blackberries. I also added animal crackers and flowers cut out of cheese. The serpent is there waiting to tempt Eve.
And I made them a Solar System muffin tin.
The Apple in the middle represents the sun. Then their is a mushroom moon, 4 grapes to represent the inner planets (Mercury, Venus, Earth and Mars). Next I cut baby carrots into slices to represent the asteroid belt. There are then 5 more grapes/planets (yes, we still count Pluto). The Fruity Ringer cereal represents the rings that are around some of the outer planets. And then I gave them a star shaped peanut butter and jelly sandwich.
I gave the children black paper plus white and yellow crayons for them to make their own constellations.
Tabitha's Math
Tabitha has been working on addition that requires carrying. She has also done some graph work, which is a part of the MFW lessons.
Amelia's Math
Amelia has continued to work on addition and subtraction. She has also worked on the graphing.
Tabitha's Language Arts
This week we didn't get any of Tabitha's Logic of English done. We are getting started too late in the mornings and the girls have been working on their workboxes after lunch, which has left no time for their phonics/spelling. Tabitha has been working on writing in cursive though. I have been giving her some of her copy work in cursive, so we have been moving beyond just words.
Amelia's Language Arts
Amelia has been falling behind in phonics because of the late start to our days. I plan on catching up a bit on our break week. Amelia has also been practicing her cursive, though I have her working on perfecting her strokes and letters.
Hannah's and Harold's Lessons
We worked on the letter D. I gave them some worksheets and we did the Dotted D that I posted about in my Toddler Idea Tuesday. They also made the Constellations of course.
Here is a pictorial look at our lessons.
We also started counting down to Thanksgiving with Amy Puetz's book, Countdown to Thanksgiving.
The children went on a Harvest Hunt. I hid 4 each of apples, oranges, pears, and acorn squash.
We've also been coloring some Thanksgiving pictures.
The 2014 Year for the Schoolhouse Review Crew has come to a close. I posted my last two reviews last week, plus I recently finished a few more.
Stay tuned for my reviews of the Magic Moves Jammin' Gym from Educational Insights. There will also be a giveaway. I also have several more reviews upcoming:
Farfaria app
Cardiff Booster Seat Headrest
Inspirational Christmas CD
Melk the Christmas Monkey
Linking up at: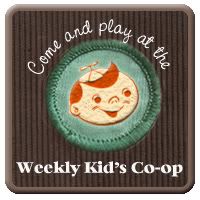 And a couple of new linkies: