We started this week trying to finish our "wind chimes." I thought I had a good idea. We started painting some paper towel rolls to look like the sky last week.
Hannah had to see if her hand would fit through.
Then the paintbrush.
I thought it would be cute to make it look like the sky as we were learning about God creating the sky on Day 2 of creation.
We started this week by continuing the project. The girls took turns painting clouds onto the rolls.
In the meantime daddy helped whoever wasn't painting. We had made a strip of clouds and numbered them up to 18. Then they counted one to one with some cotton balls.
Then we made our V collages:
Our words this week are:
van, vacuum, vase, vulture, volcano and violin
Our memory verse is :
Verily, verily I say unto you, he that believeth on me shall have eternal life.
I know I haven't posted the verse lately. I just forgot. We've still been learning a verse for each letter. I also decided to start looking for sign language signs again. All of our words except for vulture had a sign I could find. (I was reading some old posts that reminded me of what I used to do.)
Then they glued on some veggies.
Hannah just colored her cover. Had to share this picture.
Then we gave some spots to our cucumbers. I had cut the veggies out of construction paper before we started.
And glued them into a V shape.
Next page was carrots. I had them draw on some lines and we glued them to the next page.
They added some greenery.
Next was the corn. I had them color some yellow and white kernels.
And the celery was colored light green on white paper.
We used a couple of different books.
The Ugly Vegetables
by Grace Lin was a book we read last year when we did the
letter V
.
A mother and daughter are planting seeds like their neighbors, but the daughter can't understand why everything they are doing is different. Bigger shovel, watering with a hose instead of a watering can, grass like shoots instead of leaves. They are growing Chinese Vegetables, which when they are ready make a delicious smelling and tasting soup. The neighbors come by and trade some flowers for a bowl of soup. The next year, the planting is a little different in the neighborhood.
There is a recipe for the soup in the back, but there is no way I could find chinese veggies around here.
The text is simple and the illustrations are bold and bright. Though I did take issue with the color choice at times (mostly the red sun). The pictures are labeled too. We get to see the seeds being planted and grow as they are watered and taken care of. At the end the soup is made. Once again there is a recipe in the back. We are going to try this one though.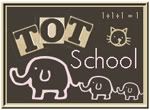 Also linking to:
No Ordinary Blog Hop