Scavenger Hunt Sunday items: Old and New, Night Photography, Music (Self Portrait suggestion), Cheesy and Sun
Old and New
Old seats at Ralph Wilson Stadium with new/current Gameday Magazine
New endzone/turf
Wanted to show a progression from twilight to night.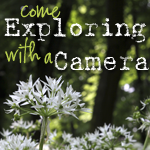 Amelia dancing to the Shout song after one of the Buffalo Bills scores.
The girls were using their magnifying glasses to look at a spider on the ceiling. I like the way the sun was coming in the window and through the magnifying glasses.
Don't forget to head on over to Ashley's blog, Ramblings and Photos to check out other's interpretations.